Are you still using Word, Pages, or another comparable program to create and distribute your medical reports? Do you get frustrated with never being able to find all your images and reports in the same medium? Does it feel like you are wasting time creating reports that don't even look that professional? Well, if you use Horos, OsiriXTM, or any other DICOM open source viewer and have these concerns, Horos Cloud Reporting is for you.
Just follow these simple steps and you will be on your way to creating, storing, and sharing reports like never before...all with Horos Cloud Reporting.
Step 1:
If this is your first time downloading Horos, that's awesome! Welcome to our global community present on all 7 continents! If you are already a Horos member, you will have to
download the most recent version of Horos
. Why? Well, because Horos Cloud Reporting will not work on older versions. So, if you are in this second pool, be sure to go into Horos and backup your files. You will then need to delete your existing Horos application from your workstation. Once deleted, download and reinstall Horos.
Step 2: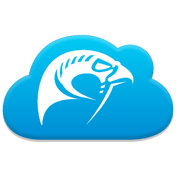 Once you have the latest version of Horos, you will be able to start using Horos Cloud Reporting. All you have to do is scroll to the upper left hand corner of your screen and click on the Cloud Dashboard icon. Or, you can click here. By clicking on either of these options, you will be taken to a sign up page. Simply set up your account, edit your profile, and save your settings. Remember, Horos Cloud Reporting is a $1.99 monthly subscription.
Step 3: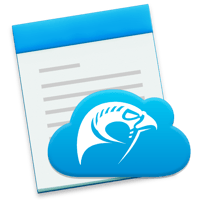 Return to Horos. If you look again at the upper left hand corner, you will find an icon labeled as Cloud Report. To start creating reports, select the study for which you would like to make a report. Then, click on the Cloud Report icon. Since you have already created a Horos Cloud account, you will be able to create customizable and templated reports within minutes. Better yet, store all your files - images and reports - in a single location, because reports can now be saved as DICOM files.
Final Thought
Creating reports with Horos and other DICOM open source software used to be a tedious task. However, that's all changing now. With $1.99 per month, you can unlock your full reporting potential. Edit and save templates, add and remove fields, and brand your finished product with your personal logo to market your business. Just download the most recent version of Horos and follow the steps above.