One of the issues we often hear is that with so many images stored on my Mac, my system is starting to slow down. While Horos (or OsiriX) is a very robust medical image viewer and can function as something of a small PACS, once you start to rely on it for more than a couple of thousand studies, you may find a noticeable degradation in performance. And even if you don't, it's pretty risky business to maintain that many studies on your desktop without effective offsite backup and archive.
But what if you could attach Horos to an environment where you would never have to worry about running out of storage space? Where your Horos could run completely unencumbered and you could be sure that your archive would survive an IT failure or malware attack?
You can today. When you match Horos with cloud storage you can quickly transform your desktop into a workstation capable of handling enterprise class data, so that you can use Horos with cloud storage.
How Do You Attach Horos to the Cloud?
Once you have a cloud account set up (more about that shortly), it's easy to connect it to your Horos desktop. You'll need to know the AE Title, Port and IP address of the cloud instance before you get started. With these in hand, you can select Preferences from the Horos pull down menu and then select Locations from that page. You then press the selection to add a node and in that line enter the three values for AE Title, Port and IP address. With that small amount of setup you can query and retrieve your studies right from the cloud. You can store desktop images also right on the cloud, maintaining a virtual PACS with unlimited storage, without impacting the performance of your desktop and with the ability to grow.
If you are working with human private health information that needs to remain secure, it's an easy process to set up a VPN (virtual private network) on your desktop to confidentially communicate with the cloud. We can walk you through a simple setup for this process as well.
Setting up a Cloud Account
Purview, the primary sponsor of the Horos Project, has created a special archive-only cloud account for use specifically with a desktop viewer like Horos (although you can use it with OsiriX and Windows-based viewers as well). The account is an inexpensive way to get started in the world of cloud-based medical image archives. To set up your cloud account, all you need is a credit card, your email address and your preferred password and you can be up and running the same day. The starting cost is $40 per month.
Get started with Horos cloud storage today! If you have any questions, contact us here or call us at +1-800-501-1537.
Read More: How to Connect Multiple Horos Workstations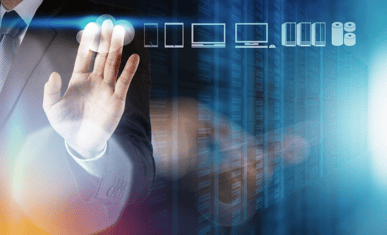 Read More: How to Use Horos in a Windows Environment